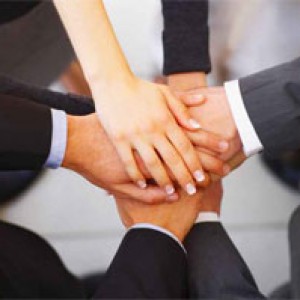 We are company, that can help you to arrange the Entry Cards to Auschwitz-Birkenau Museum. We offer  comfortable solutions to plan Your visit in the Museum. Our offer is mainly for  foreign tourists, who want to learn more about the history of World War II and victims of Nazi Germans. We book Auschwitz Guided Tours for You and provide our clients with the Entry Cards to Auschwitz-Birkenau Museum – former concentration and extermination camp of Nazi Germans.  Guide – educator at the Museum are available in the following languages: Polish, English, Spanish, Italian, Russian and German.
We care about your satisfaction, cause your satisfaction is our satisfaction!.
---

ABOUT the Museum of AUSCHWITZ-BIRKENAU
Auschwitz is a Museum dedicated to the victims and prisoner of World War II, who  died in this place, because of their faith, nationalities or origin. Since 1947 – the time, when the Museum was created, it protects the post-camp relics. This is only one of the  concentration camps, among many other created by Nazi German in the whole Europe, which is listed on UNESCO Heritage Site. The Museum includes two parts: the Auschwitz I, which was the original camp and the Auschwitz II – Birkenau, which was the combination of concentration and extermination camp. The governments of Third Reich were executing the plan of "the Final Solutions of the Jewish questions". The most of camp's victims were Jews, Poles and Gypsies. This place is a warning against religious/ racism conflicts and lack of a tolerance in The society. The Memorial is visited by millions people from all over the world every year. They can see  many terrifying  exhibitions here like an exposure of pile of shoes, or suitcases signed by their owners – the victims deported to the camp. The visitors can see exhibitions of hair of the women and children killed in the camp, this sight will touch even a stone heart.
---
The Auschwitz Tour
Your AUSCHWITZ – BIRKENAU Visit
…includes sightseeing of both parts of the Museum (Auschwitz I and Auschwitz II – Birkenau)
Auschwitz I was the first part to been build of concentration camp, where the Nazis carried out the first mass execution  using Zyklon B. This was the place of first criminal experiments carried out on prisoners. The central jail for prisoners, the camp commandant's office and the SS offices.
Auschwitz II -Birkenau was the site of mass extermination, where the Nazis murdered about million of Jews from the whole Europe. There were located in about 300 primitive wooden barracks. The Birkenau was nearly 200 hectares of grounds. Nowadays, visitors can see the ruins of a gas chambers and crematorias. There are also the leftovers of prisoner barracks and this all is surrounded by
barbed wire fence.

---
Our Prices



1-10 persons

10-30 persons

1 person

Price

300 PLN

450 PLN

40 PLN

F

or

Museum Educator




Entry Card

Museum Educator




Entry Card

Museum Educator




Entry Card

extra
charge

+ 10 PLN (commission)

+ 10 PLN (commission)

+ 5 PLN (commission)